Administration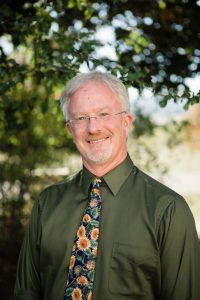 Bryan Traylor, a.k.a. Mr. Traylor
Executive Director
bryan.traylor@muddycreekcharterschool.org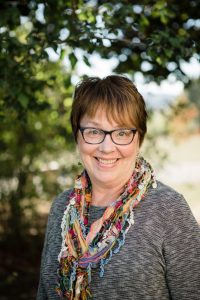 Barb Holt a.k.a. Ms. Holt
 Head Teacher
barb.holt@muddycreekcharterschool.org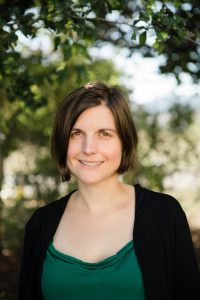 Jennine Livengood a.k.a. Ms. Jennine
Administrative Assistant
office@muddycreekcharterschool.org
  My family has been a part of Muddy Creek since it opened its doors in 2008. We value the place based and project based approach to learning, the small school  and class size, and appreciate how well the school integrates itself within the  community and environment surrounding it. My children have thrived here. For these reasons, I jumped at the opportunity to work at Muddy Creek. I  worked as a Kindergarten Classroom Assistant and the Afternoon Adventures Leader before becoming the Administrative Assistant.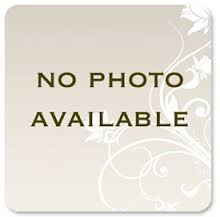 Leann Eagles-Smith a.k.a. Ms. Leann Finance and Technology Manager leann.eagles.smith@muddycreekcharterschool.org
Teachers and Assistants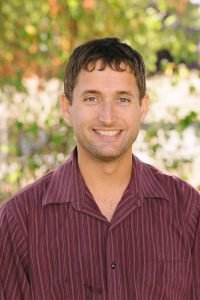 Tom Day a.k.a. Mr. Day
 Teacher
4th/5th Grade
tom.day@muddycreekcharterschool.org
  I grew up in Rogue River, Oregon. Moved to Corvallis for school at OSU – graduated in 2000. I worked in construction for 8 years. I went back to OSU in 2007 to finish a teaching degree. I graduated in 2009. I'm married with 2 kids: my daughter Lila, son Nathaniel, my wife Cindy, and my loyal furry friend Rufus (a dog). My past times: gardening, riding at the sand dunes, riding motorcycles, camping, hiking, and taking naps : )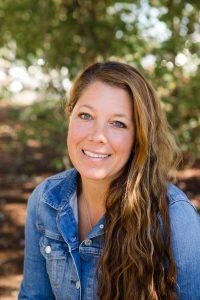 Tammy Altishin 
Classroom Assistant For Mr. Day
4th/5th Grade
tammy.altishin@muddycreekcharterschool.org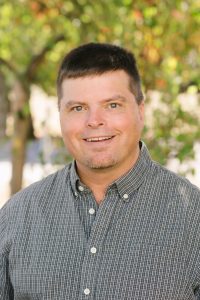 Chris O'Connell a.k.a. Mr. O'Connell
 Teacher
3rd/4th Grade
chris.oconnell@muddycreekcharterschool.org
I grew up on the shores of Lake Michigan, but it wasn't until college in Northern Michigan's Upper Peninsula, did I learn about being in the out of doors.  I have had careers as a guide teaching rock and ice climbing, and back country skiing.  I've even been on two different crews who have built 25 timberframe homes, "without nails".
What I bring to Muddy Creek is 11 years of teaching experience, OSU Education EdM,  as well as lifetime love of building, designing and exploring.
I have a great wife and two "crazy" kids, 9-3/4 and 4-11/12ths.  We love to raft, ski, and anything else done outside.
Don't forget to bring your boots.
Mr. O'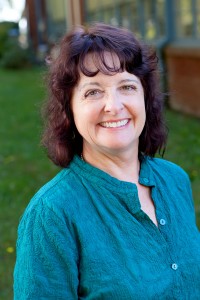 Ellen Deehan a.k.a. Ms. Ellen
Classroom Assistant for Mr. O'Connell
3rd/4th Grade
ellen.deehan@muddycreekcharterschool.org
  For the first decade of my career, I was a field biologist living and working in remote areas within Idaho, Montana, and Alaska.  I "returned to civilization" to earn my masters at Oregon State University in plant ecology (with additional coursework in education and art), and then taught community college biology courses (Global Ecology, Botany, Color and Form in Nature) for several years.  After I became a mother, I joined the faculty at OSU as a scientific/outreach writer and academic manager.  In my consulting work, I have contributed to innovative curriculum design, and I have written science background materials for elementary school teachers.   I am delighted to be part of the MCCS community!  My strengths are in small groups and individual support.  I call myself a "learning facilitator" — and when I'm doing it well, the students do not notice my guidance as they teach themselves new skills and grow in confidence and mastery.
 Emily Beard a.k.a. Mrs. Beard
Teacher
1st/2nd Grade
 emily.beard@muddycreekcharterschool.org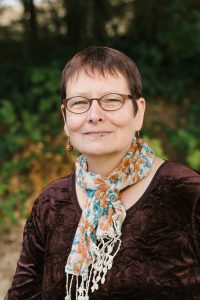 Angelika Vanden Bos, a.k.a. Mrs. V.
 Classroom Assistant for Mrs. Malusky
1st/2nd Grade
angelika.vandenbos@muddycreekcharterschool.org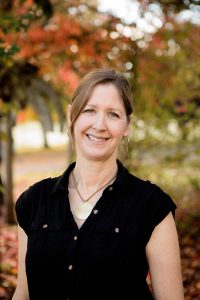 Cathy Neff a.k.a. Mrs. Neff
Teacher
2nd/3rd Grade
cathleen.neff@muddycreekcharterschool.org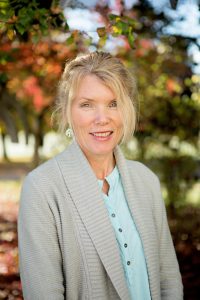 Rena De Mello a.k.a Mrs. D 
Classroom Assistant for Cathy Neff
2nd/3rd Grade
rena.demello@muddycreekcharterschool.org
  Michelle Reichelderfer a.k.a. Ms. Michelle
Teacher
Kindergarten
michelle.reichelderfer@muddycreekcharterschool.org
No information available
at this time
Special Education Assistant
Part Time Staff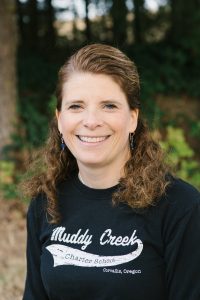 ElizabethWatkins a.k.a. Ms. Elizabeth
Integrated Arts Specialist/P.E. Teacher
elizabeth.watkins@muddycreekcharterschool.org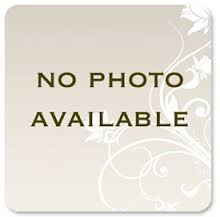 Kelly Bell
Librarian
librarian@muddycreekcharterschool.org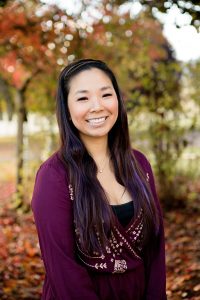 Kelsey Janes a.k.a. Ms. Kelsey
Music Teacher 
music@muddycreekcharterschool.org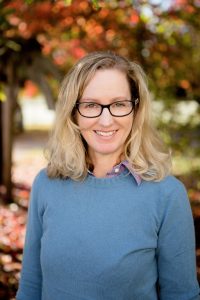 Lezli Weeden
Student Behavior Specialist 
 lezli.weeden@muddycreekcharterschool.org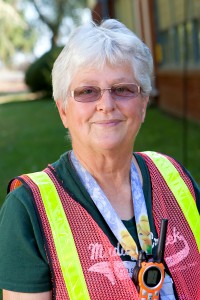 Melanie Kelley a.k.a. Miss Melanie
Testing Coordinator
Playground Supervisor
Special Education Assistant
melanie.kelley@muddycreekcharterschool.org
  My husband, John and I have lived in Oregon for eleven years.  We have three adult children and two grandsons.  I have been involved with Muddy Creek from the very beginning as the testing coordinator each year and have filled other various positions as well.   I have been actively involved in education for young people for the past thirty plus years.  When our children were young, my family was very involved with an excellent co-op preschool. When our children entered elementary school, I began volunteering and working part time in several capacities.    When we moved to Oregon, I sadly left Simonds Elementary School where I had been the School Secretary for six years.  When Muddy Creek opened, I was excited to be able get involved.  I feel that the elementary school years are so important and set children on the educational course for their future.  I look forward to coming to school each day because we have the best kids and staff!